Radio equipment in movies
---
Am I the only one trying to identify radio models when they're shown in movies?

Here are a few I was able to catch from my dvd collection.
Submissions are more than welcome.




---
THE BOURNE IDENTITY
(2002) http://www.imdb.com/title/tt0258463/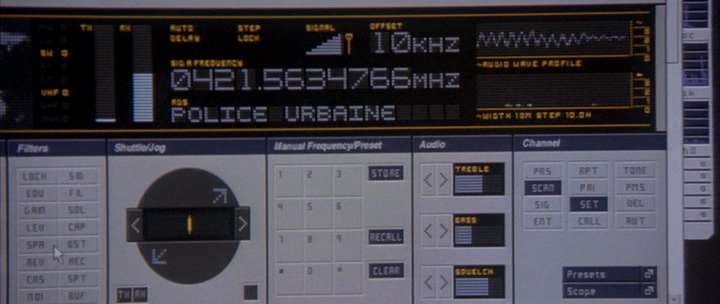 About 27:46 into the movie many agents are activated. People and gear are shown off. Is this software a real product or just a well done mock-up?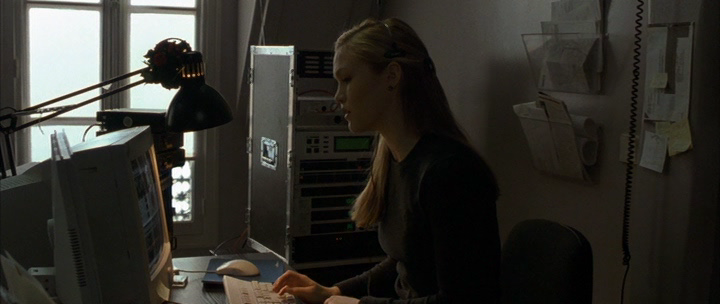 Software is supposedly controlling a stack of radios right of the monitor. Equipment in the background seems all related to audio mixing and recording. About 1:05:15 into the movie.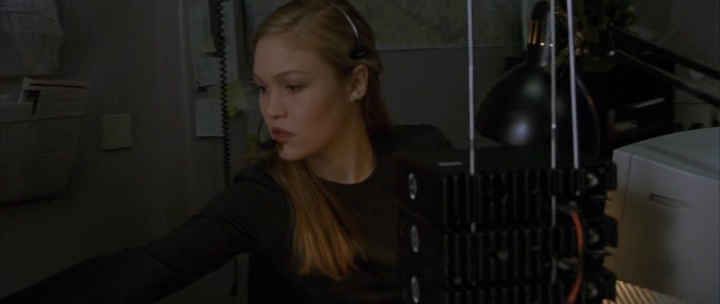 back of radio stack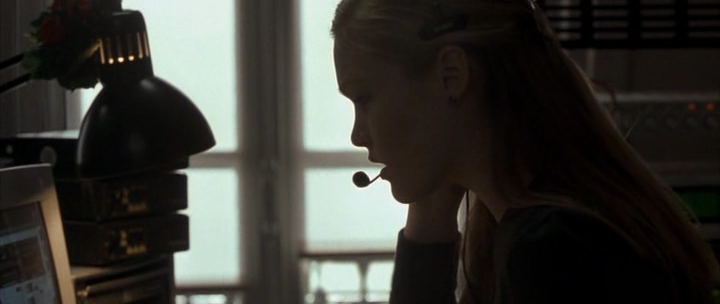 ...and front
---
SPARTAN (2004) http://www.imdb.com/title/tt0360009/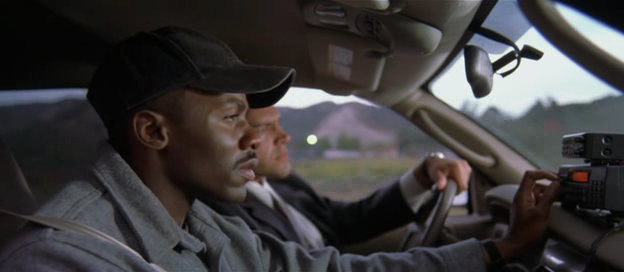 Top and bottom: possibly Radio Shack scanners.
See also image below: in a small blooper the top radio is not shown in the following frames, taken from a different perspective. It was probably covering too much of the road ahead.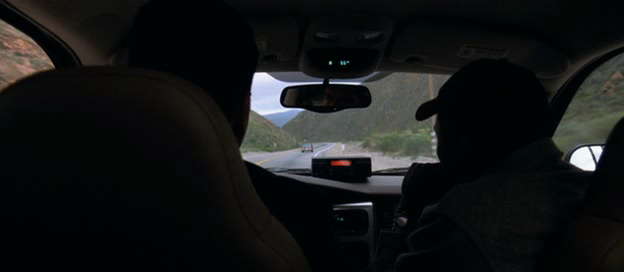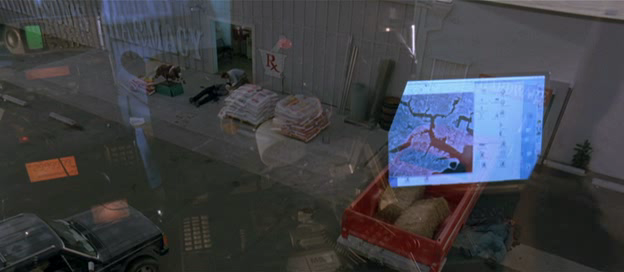 Unfortunaly this frame is mixing to scenes. To the left I think it's an Icom R75 below the Radio Shack we saw earlier.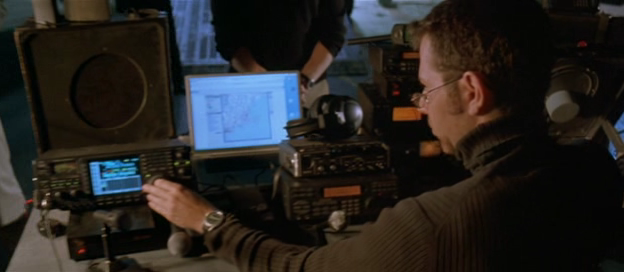 Left: Icom 756, center: Uniden BC895XLT. Right: equipment visible in the previous frame.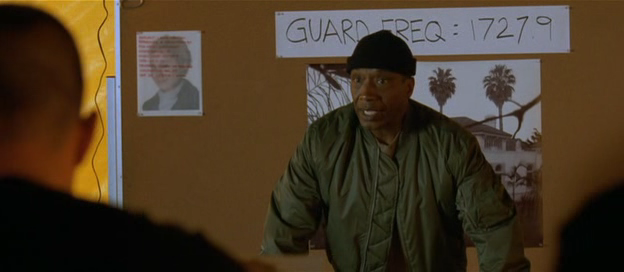 Weird frequency choice. They must have strange allocations in the Middle East 8-)=
---
THERE'S SOMETHING ABOUT MARY
(1998) http://www.imdb.com/title/tt0129387/
Several handheld scanners visibile, possibly RadioShack Pro-91 or Pro-93.
Thanks to johnconnor

for the submission.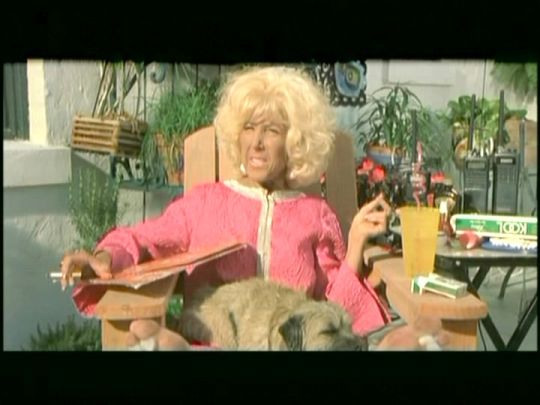 ---
THE LISTENING

(2006) http://www.imdb.com/title/tt0427461/
These guys did some homework. Visbile equipment includes spectrum analyzers, communications tests sets, counters, generators, scopes and various audio equipment. The one on the middle-right shelf reminds me the Rohde & Schwarz ESH2/ESV family of receviers but it's not. More info always welcome.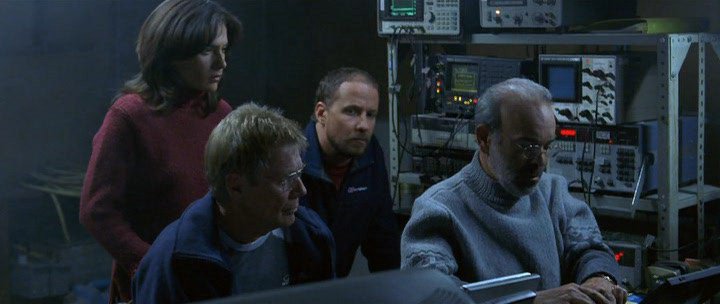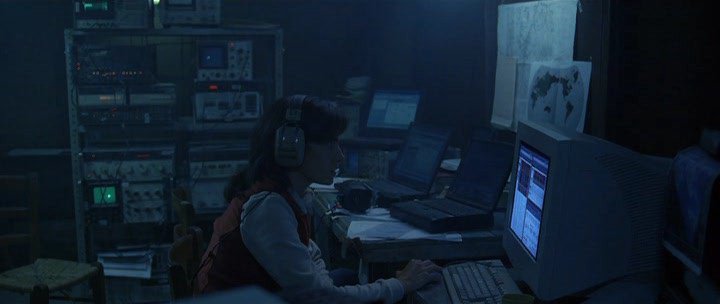 ---
HEAT

(1995) http://www.imdb.com/title/tt0113277/
About 9.45 into the movie Uniden UB9000XLT or similar model sharing the same case and a Radio Shack PRO-2030.
Thanks

johnconnor

for the subsmission.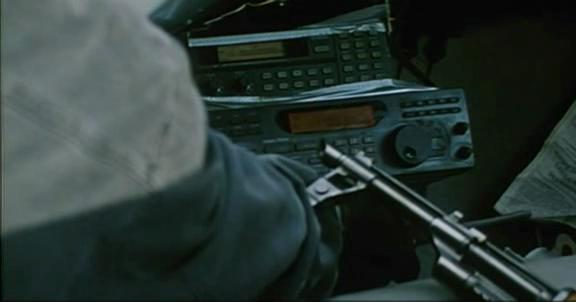 ---
GET SMART (2008) http://www.imdb.com/title/tt0425061/
1h27 into the movie a ham 2m transceiver, possibly a Yaesu FT1802
Yet another submission from

johnconnor

.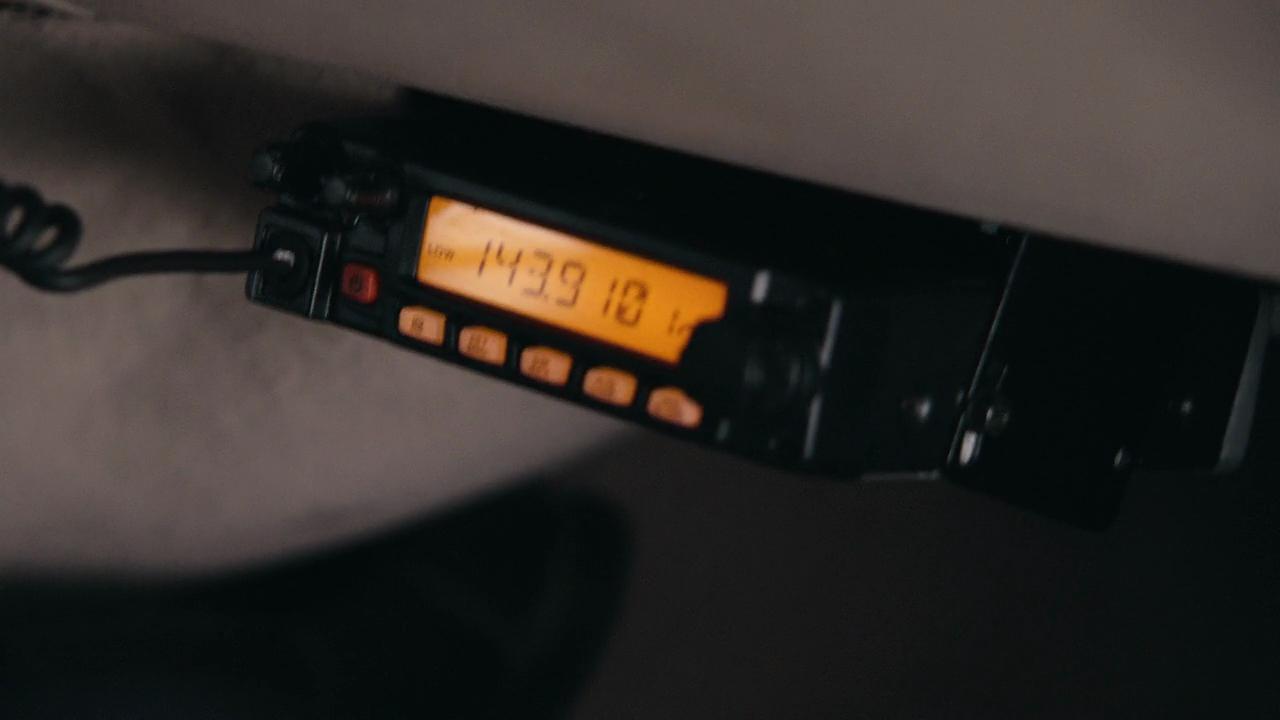 ---
COPYCAT

(1995) http://www.imdb.com/title/tt0112722/
Sigourny Weaver listeninh at a 8:24 into the movie, possibly a PRO-2030 again.
Submitted by

johnconnor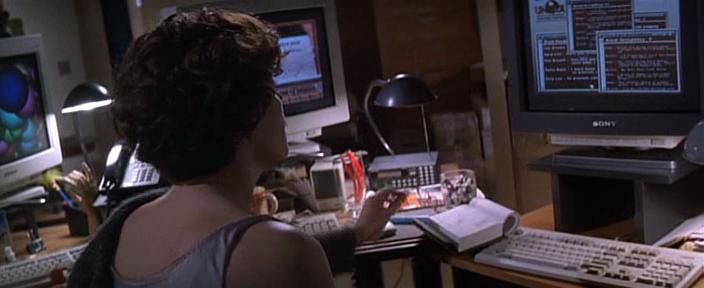 ---
Contact:

---
Published: Dec07 - Last update: Feb10
Home